Share your story on video.
Some stories just Want to be told
Storycast creates it all for you
Share your story on video.
We work with individuals, small businesses, artists, entrepreneurs – anyone looking for greater exposure through unique and creative videos or enhancing their videos with engaging storytelling, captivating imagery and bespoke music pieces.
StoryCast - Some Stories Just Want To Be Told
A collection of some of the people and stories we have filmed at StoryCast.
Meet Vicki Hansen, Creative Director
Accomplished storyteller and composer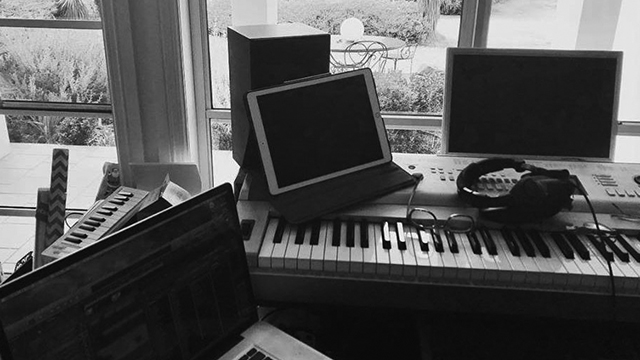 "My passion is to help individuals and small businesses achieve their goals through sharing their story on video, as I have endeavoured to do in my own business.  As a small business owner, I understand the challenges of getting your business story out to the world and trying to grow and be sustainable.  Video is such a powerful medium and an effective way of sharing your story and achieving a wider, more engaged reach for yourself or your business.
My unique, creative and well-crafted videos help business owners, authors and artists to increase their online presence and attract more customers to their business, avoiding the time demands of trying to create their own videos, or the frustration of having no videos at all to showcase their work and share their unique story.
The variety of Storycast video packages are presented in a clear, easy to understand manner where clients can easily choose what level of video marketing they would like to undertake, from a simple and affordable social media-friendly video, all the way up to a short documentary-style video that explains their work in depth."
Vicki Hansen has over 25 years experience working in Film and television for clients such as Channel 9, ABC TV, SBS, Al Jazeera, Beyond Productions and many more.
To date she has worked on more than 500 stories about a wide range of subjects varying in style and genre, as well as feature-length movies, short films, advertisements, trailers, corporate videos and much more.
As well as being a video creator and storyteller, Vicki is an accomplished music composer and can create unique musical backing for your video, as well as bespoke musical branding.
Hear what they have to say about Us!
"I was really happy with what Storycast created for my freelance writing business – I only wanted a short video that I could use on Facebook and Instagram."
"I'm very happy with my video and I'd recommend Vicki and StoryCast to anyone wanting to create a promotional video for social media platforms"
"Vicki is a great storyteller and really understands your brief to create impactful and engaging videos in a responsive way. I would thoroughly recommend Vicki."
"We needed a bold video for our travel company, Undiscovered World, which takes adventure tours to little-known places around the world. Vicki was able to take the brief and created a wonderful and dynamic edit from the footage supplied, as well as helping to create some unique branding copy. Not only that, Vicki composed the music track to accompany the video, so we were delighted with the result. Her video has helped us to attract new interest and more sign ups for our tours"
"This was my first professional business video and I was nervous but Vicki applied various clever techniques to relax me. Vicki quickly sensed my love for herbs and my passion for what I do and she has explored that strength in the video. I was very pleased and surprised when I saw the final video, which has exceeded my expectations. The video has cap†ured my personality and uniqueness of what I have to offer my patients"
"Vicki has helped us on a number of occasions. She always seems to make videography seem so easy. She'll direct a busy shoot for our skincare clinic in Sydney and take it away, returning to us with amazing videos ready for marketing. Vicki's musical background is a bonus for us too. We are so happy we found StoryCast and you will be too!"
Awesome customers that we have worked with
Creating your next professional video is really easy
Contact us today for your free no-obligation Video Discovery Session to find out how video can help you tell your unique story.